Open Learning Initiative Stanford University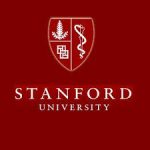 The Open Learning Initiative's goal is to improve learning—whether you are a student at a college or university or learning on your own. Our courses provide you with targeted feedback and self-assessment tools so you'll know where you're excelling and where you need more work.
Our courses are designed with learning activities dispersed throughout the content. After a new idea or concept is introduced, you will have opportunities to apply what you have read, receive immediate feedback, and test your understanding.
Recognize your strengths and weaknesses.
Many of our courses are free to everyone, but some charge a small fee to academic students, which contributes to on-going improvement of the course. Course fees are generally much lower than a traditional textbook.
Our courses do not offer any credit or certificate. There is also no instructor to speak with, but if you run into a technical problem you can always email OLI Support.
You must login to post comments